New Mexico Trout is dedicated to the preservation and enhancement of trout fishing in New Mexico's waters through restoration of riparian habitats and through the education of the public about trout fishing and the value of trout habitats. Whether you are new to fly fishing or have years of experience, you can benefit from membership. We welcome you to get acquainted with us through our website and by joining us at our next monthly meeting.
New Mexico Trout is a 501(c)(3) non-profit organization, and we welcome all tax-deductible contributions.
---
October Survey: meeting program topics?
---
Save the Date!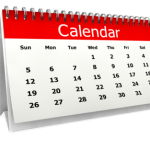 February 7, 2015 – Conclave at Sandia Preparatory School on Osuna Road.
---
Recent posts
---
Rio Grande Cutthroat Trout Rebounds
11-19-2014
The U.S. Fish and Wildlife Service recently announced that New Mexico's state fish, the Rio Grande cutthroat trout, is no longer a candidate for listing under the Endangered Species Act. According to the report, aggressive conservation efforts by the...
---
Fly Tying Classes
11-19-2014
The intrepid tiers of the Fly Tying Round Table, which have met every week since before recorded history, have begun to offer tying classes on the third Tuesday of every month, from 7-9pm. Each class will feature a specific fly to demonstrate so...
---
Board of Directors Vacancies
11-19-2014
The club is in need of some folks to step forward and volunteer for the vice president position and the director for youth activities. The basic duties for the vice president position are to fill in at the monthly general meeting for the president...
---
Film Tour Returns to ABQ  
08-21-2014
New Mexico Trout is proud to bring the Fly Fishing Film Tour to Albuquerque. Watch a variety of films, swap stories, and support conservation all at the same time.There will be refreshments and a raffle. The showing will be Friday, October 17...
---
Fly Tyer's Symposium and Gear Swap - November 15
08-21-2014
New Mexico Trout is sponsoring a a Fly Tyers' Symposium and Gear Swap! The event will be held Saturday, November 15th at the NM Veteran's Memorial (1100 Louisiana Blvd SE) from 10 AM until 4 PM. We will have ten tyers demonstrating various styles o...
---